Bibb County Bail Bonds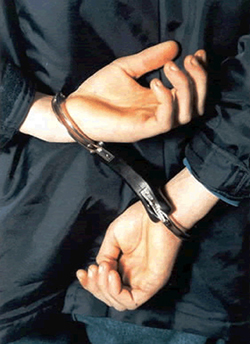 If a loved one is in a little trouble, Bibb County bail bonds will help you get him or her out of it. AnyTime Bail Bonding, Inc. is located right here in Georgia, and we have what it takes to make this difficult time easier for you. To get the help that you desperately need, call us at (478) 745-3111. You are also welcome to drop by at 939 Second Street Macon, GA 31201. We are here to help you get out of jail fast, so give us a call today.
Bibb County Bail Bonds Company
After an arrest, the accused may have a chance to pay bail to be released from jail. If your loved one cannot afford to do this, you are in a position to help him or her. This doesn't mean that you have to have thousands of dollars to pay your loved one's bail. It does mean that you will need to contact a Bibb County bail bonds company to post the bond for you.
Bail Bonds in Bibb County
Bail bonds in Bibb County act as a guarantee that your loved one will appear in court at the appointed day and time. Those who do not show up for their court dates will be arrested and taken to jail again, but if you hire a Bibb County bail bondsman, he or she will be responsible for your loved one. If he or she fails to appear in court, your Bibb County bail bondsman will be the one to apprehend him or her so that he or she can be escorted to court as scheduled.
Bail Bonds Process in Bibb County GA
Because the bail bonds process in Bibb County GA is currently in effect, everyone benefits. For example, lawyers prefer that their clients are released from jail so that they can adequately prepare to defend them in court. That is the case if your loved one was arrested on a less serious crime. In that instance, your loved one will receive a date for a hearing, and the judge will have the option of allowing your loved one to be released on bail.
Bail Bondsmen in Bibb County
The first step in hiring bail bondsmen in Bibb County will be to pay the fee the bail bonds company charges. This will be between 10 and 15 percent of the amount due to the court. This is a great option for those who cannot afford to pay the entire bail amount that the court charges. After the bail bondsman pays the court, your loved one will be released, but he or she will have to accept some terms and conditions first. Then, he or she will appear in court as ordered, and your responsibility for this matter will end.So if you or someone you know is behind bars waiting for trial, contact Anytime Bail Bonding, Inc. right away at (478) 745-3111 because when your freedom is on the line you can count on us anytime.
Nearby Office Location

5/5 Stars
Reviewed on
June 11, 2018
"Got my ppl out asap. No waiting for us that night. Thanks u guys"

5/5 Stars
Reviewed on
June 17, 2018
"Great place. Highly recommend"