Lawrenceville Bail Bonds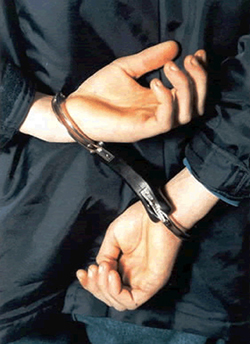 Do you need Lawrenceville bail bonds service? Getting arrested is scary and stressful. First off, don't panic. Your only focus right now should be securing release. The bail bonds professionals at Anytime Bail Bonding, Inc. are available 24/7/365 and take care of the entire bail bonds process. We are located at 771 Buford Drive, Lawrenceville, GA 30043. A bondsman is available now at (770) 339-9000!
The Bail Bonds Process in Lawrenceville
Once you contact Anytime Bail Bonding, Inc., you'll know you're in good hands. Your bondsman will ask some basic questions, such as the name of the detained person and the facility where he or she is being held. Our bondsmen go to work on the case right away because we know no one should spend time in jail before they have even been convicted of a crime. The bail bonds process in Lawrenceville requires the detainee or someone on their behalf to post an amount equivalent to 10 percent of the bail.
What if you can't afford bail bonds in Lawrenceville?
When loved ones are held on high bail, this is a frequent concern. After all, a bail of $20,000, for example, requires $3,000 for a bail bond, which can be difficult to obtain on short notice. If you are worried about bond money, call Anytime Bail Bonding, Inc. right away to discuss your situation. In some cases, payment plans are available. We understand that time is of the essence and can help you with affording bail bonds in Lawrenceville. The sooner you call, the sooner we can get your loved one released.
What types of bonds does a Lawrenceville Bail Bondsman handle?
A Lawrenceville bail bondsman from Anytime Bail Bonding, Inc. handles most types of bonds. Our office processes many bonds for misdemeanor offenses, such as DUI/DWI, driving on a suspended license, reckless driving, battery, and more. They also handle large bail bonds for all major felonies. We handle both state and federal bail bonds and can provide bonding throughout the State of Georgia and the United States.
When should I contact Our bail bondsmen in Lawrenceville?
Be sure to contact our team of bail bondsmen in Lawrenceville as soon as possible after an arrest. Even if bail has yet to be set, we can start work on your case to expedite release. Gather as much information as possible, such as the arresting agency, facility, and charges. If we start right away, we can secure release within hours of bail being set. The sooner we start, the sooner you or your loved one goes home.
The Go-To Lawrenceville Bail Bonds Company
Anytime Bail Bonding, Inc. has proudly served the Lawrenceville community since 1994. Our bondsmen are dedicated to their profession, which is helping good people avoid being held in jail. We are members of the Georgia Association of Professional Bondsmen. Anytime Bail Bonding, Inc. is the only Georgia agency to receive National Board Certified Agency status from the Professional Bail Agents of the United States. Contact Anytime Bail Bonding, Inc., your Lawrenceville bail bonds company, today at (770) 339-9000!
Serving Gwinnett County, Barrow County, and all cities
Anytime Bail Bonding, Inc.
771 Buford Drive
Lawrenceville, GA 30434, USA
(770) 339-9000
Get Directions

"Got my ppl out asap. No waiting for us that night. Thanks u guys"

"Great place. Highly recommend"