Putnam County Bail Bonds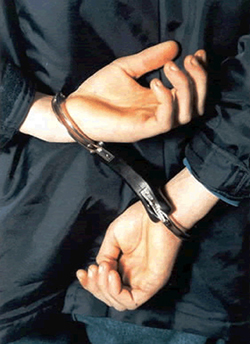 The worst time of your life may happen when you hear that a loved one has been arrested. At that moment you have to act quickly and arrange to get them Putnam County bail bonds so that they can be released from jail as fast as possible. At Anytime Bail Bonding, Inc., we are here at any time of the day so that you can be there for your loved one when they need you most. You can call us at (770) 339-9000, or visit us at 771 Buford Drive in Lawrenceville, Georgia for the best bail bonds around. We are ready to help you or your loved one get out of this situation as soon as possible.
Putnam County Bail Bonds Company
In order to bail your loved one out of jail, you need to pay the court between 10 percent and 15 percent of the bail amount. So if the bail was set at $10,000, you would need to have $1,000 to $1,500 to see your loved one walk out of the jail. If you do not have this much money, don't worry. When you work with a Putnam County bail bonds company, we will be able to pay the $1,000 to $5,000 charge for you.


Bail Bonds Process in Putnam County
If your loved one calls you from jail and asks for your help, it may be time to get the bail bonds process in Putnam County going. Which means that you may need to contact us right away, and we will take care of everything for you. Our trusted team will contact the court and find out how much your loved one's bail amount is so that you can arrange to have them released.
Bail Bonds in Putnam County GA
We will pay the bail bonds in Putnam County GA for your loved one, but you will need to pay us a fee between 12 percent and 15 percent of the amount that is owed to the court. In addition to that, we require that you present property to serve as collateral for this payment. This fee will not be refunded to you because it is the amount that bail bondsmen in Putnam County charge for releasing your loved one from jail.
Putnam County Bail Bondsman
Our Putnam County bail bondsman will contact you to let you know when you can pick your loved one up, so make sure that you remain by your phone until this process is over. Your loved one will be our responsibility after they are released from jail, so if they decide to run away, the property that is put up as collateral will be claimed by us and we will attempt to bring the defendant back to the county. After their case is over, the bail bondsmen in Putnam County will end our relationship with them. Call us today at (770) 339-9000 and our Putnam County bail bondsmen will be happy to answer any of your questions or check out our FAQ.
Putnam County Sheriff's Office
111 Ridley Dr
Eatonton, GA 31024
Call the jail
(706) 485-8557
Nearby Office Location

5/5 Stars
Reviewed on
June 17, 2018
"Great place. Highly recommend"

5/5 Stars
Reviewed on
June 10, 2018
"The ladies are nice and fast"