Marietta Bail Bonds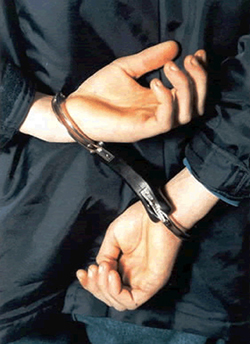 Marietta is one of Georgia's most beautiful cities. With idyllic parks and a lovely climate, it's easy to see why people visit here. Despite how much people love Marietta, they have no desire to visit its Cobb County Jail facility. Many of the people held there are awaiting trial and have the right to bail. If you or a loved one needs help with Marietta bail bonds, call Anytime Bail Bonding, Inc. now. We are located at 2357 Austell Road, GA, 30007. Call now at (770) 333-8589.
The Bail Bonds Process in Marietta
After a Marietta arrest, the detainee will be taken to the Marietta Police Station. All suspects should speak to an attorney before answering questions. It may take some time for charges to be filed. Once they are, the bail bonds process in Marietta begins. An Anytime Bail Bonding, Inc. bondsman can handle the entire process and secure release within hours of charges being filed. If you call right away, we may be able to avoid transfer to the Cobb County Jail.
How much are bail bonds in Marietta?
The State of Georgia allows defendants to obtain release by paying bail or using a bail bonding service. In many cases, the bail is unaffordable, which necessitates using bail bonds in Marietta. A bail bond costs 15 percent of the bail amount. Provided the defendant complies with the court's terms, there are no additional charges. Once the fee is paid and the defendant signs an agreement to appear in court, the defendant is freed.
If you don't have bail bond funds, can a Marietta bail bondsman still help?
Being arrested never happens at a good time. For many charges, even 15 percent of the bail amount can be too steep. If you are short on bond funds, contact a Marietta bail bondsman to discuss your situation. You may qualify for an Anytime Bail Bonding, Inc. payment plan. You may also be able to secure bail or bond funds by using collateral.
When should you contact a bail bondsmen in Marietta?
Call Anytime Bail Bonding, Inc. as soon as possible after an arrest. Contact bail bondsmen in Marietta 24/7/365 at (770) 333-8589. We will start on your case immediately. Often, release can be obtained in a matter of hours. As with many crowded jails, Cobb County Jail releases can be slowed by an influx of inmates. Calling right away gets you or your loved one to the front of the line out the door fast.
The Go-To Marietta bail bonds company
Anytime Bail Bonding, Inc. prides itself on helping good people get out of a bad place. No one should sit in jail before they have been convicted. That's why our bondsmen work so hard to make Anytime Bail Bonding, Inc.. the number one Marietta bail bonds company. They provide state and federal bail bonds throughout Georgia and the United States.
Anytime Bail Bonding, Inc. is a proud member of the Georgia Association of Professional Bondsmen. We are also the ONLY Georgia agency to receive National Board Certified Agency status by the Professional Bail Agents of the United States.
Serving Serving the Cobb County and all cities.
Anytime Bail Bonding, Inc.
2357 Austell Road
Marietta, GA 30008, USA
(770) 333-8589
Get Directions

"Got my ppl out asap. No waiting for us that night. Thanks u guys"

"Great place. Highly recommend"