Albany Bail Bonds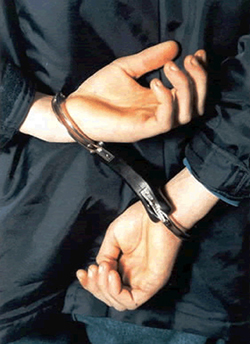 You need Albany bail bonds when you or a loved one has been arrested. And, we are just a phone call away at Anytime Bail Bonding, Inc.! We want to put your mind at ease right away. You can call us at (229) 435-3585, or visit us at 200 Flint Avenue Albany, GA 31701. We are ready to help you get out of jail right away.
Bail Bonds in Albany
After your loved one has been booked into jail, you may be able to start the bail bonds process in Albany to bail them out right away. If they were arrested on a serious crime, they will be scheduled for a bail hearing. This is when the judge will determine whether or not your loved one will be eligible to post bail bonds in Albany. If the judge discovers that your loved one does not have a long history of arrests, has arrived for past court appearances, has ties to the community and is not a danger to society, bail is likely to be granted.
Albany Bail Bondsman
Bail may be several thousands of dollars, but you and your loved one will have the option of hiring an Albany bail bondsman. The bail bondsman will charge you between 12 and 15 percent of the bail amount, but there may be other fees involved as well. After hiring a bail bondsman, your loved one will be the bail bondsman's responsibility. It will be his or her duty to ensure that your loved one arrives at the courthouse for his or her appointed hearings. If your loved one runs away, your bail bondsman will have the option of sending a bounty hunter after them.
Bail Bondsmen in Albany
If you decide that you are going to help your loved one in this time of need, you can offer your house to bail bondsmen in Albany as collateral. Along with real estate, they can accept stocks, bonds, jewelry and cars as collateral. They can also take bank accounts and credit cards. All you need to do is leave everything to us.
Albany Bail Bonds Company
Your Albany bail bonds company will contact the jail for you and arrange to have your loved one released. During the bail bonds process in Albany GA, be prepared to have your phone with you at all times because your Albany bail bondsman will need to contact you several times before the process is over. You need to be aware that your loved one will have terms and conditions that they will have to agree to before they can be released. If they breaks these terms or conditions, they may have to return to prison. So if you or someone you know is behind bars waiting for trial, contact Anytime Bail Bonding, Inc. right away at (229)435-3585 because when your freedom is on the line you can count on us anytime.

"Got my ppl out asap. No waiting for us that night. Thanks u guys"

"Great place. Highly recommend"