Griffin Bail Bonds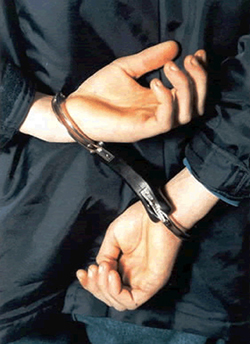 If you have been arrested and want to get out from behind bars as soon as possible, you need the help of our Griffin bail bonds company. You can find many companies offering bail bonds in Griffin GA but might not know which one you should choose for the results you need and deserve.
If you want a Griffin bail bonds company that you can trust, then call Anytime Bail Bonding, Inc. at 678-688-1111 right away! Or, if you're securing a bond for another person, you can always visit us at 1434 Meriwether Street, Griffin, GA 30224.
The Bail Bonds Process in Griffin, GA
The bail bonds process in Griffin is not too difficult to understand but is exceptionally difficult to navigate without the help of a licensed bonds company. The police can arrest and hold you in jail if they have reasonable suspicion you have committed a crime. The legal process can take months or years to unfold, and you don't want to stay in jail that long.
The judge will set a bail amount you can pay when you would like to regain your freedom. You won't get far if you don't have enough funds to pay the full amount, but you can use bail bonds in Griffin GA to get out of jail and back to your life. A Griffin bail bondsman from our team will then post bail for you so that you won't need to cover the cost alone.
Find the Right Bail Bondsmen in Griffin
Finding the right bail bondsman may seem difficult when you have a lot of options on hand. We make the process simple by offering quality service with a friendly smile at a competitive rate. Since we believe the legal system should treat all defendants as innocent until they are proven guilty, we are going to put in our best effort to get you out of your cell. We will have your back when you want someone to complete the bail bonds process in Griffin without unneeded complications.
Reasons Why You May Need Our Bail Bondsmen in Griffin, Georgia
Those who have never before been on the wrong side of the law often ask why they should enlist a bail bondsman for help and support. Even if you can pay your bail, it can put a dent in your bank account and make it even harder for you to get your life on track again.
Rather than paying the whole amount, you only need to pay a small service fee when you come to us. Using us as your Griffin bail bonds service ensures you have enough money to cover your bills and seek dependable legal representation, improving your odds of reaching a fair outcome in court.
Contact Our Griffin Bail Bondsman Right Away
Our Griffin bail bonds company is ready to stand in your corner and give you the support for which you have been looking. We value each client who comes to us and treat everyone like family. We will have your needs and best interests in mind the second you reach out, so give us and our team of Griffin bail bondsmen a call when you are ready to move forward.
Serving Spalding, Lamar, Pike, Monroe and Butts County
Anytime Bail Bonding, Inc.
1434 Meriwether Street
Griffin, GA 30224, USA
(678) 688-1111
Get Directions

"Got my ppl out asap. No waiting for us that night. Thanks u guys"

"Great place. Highly recommend"