Spalding County Bail Bonds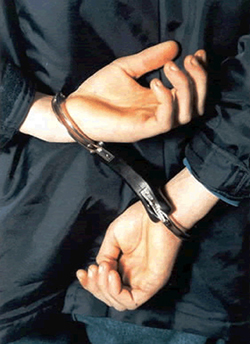 If you're looking for a company that deals with Spalding County bail bonds, you'll find everything you need with us here at Anytime Bail Bonding, Inc. From Griffin to Orchard Hill, to Sunny Side and beyond, we provide bail bonds services for the Spalding County area. Our company has helped many people out of a tight spot with one of our bonds so you can trust us to be there for you when you need it. Our agents are ready by the phone 24/7, so if you need some help call us at (678) 688-1111. Or if you'd prefer to stop and talk to someone in person, visit our place at 1434 Meriwether Street, Griffin GA 30224.
Do I Really Need a Company that Provides Bail Bonds in Spalding County GA?
There are certainly people that take care of the bail amount themselves. Most, however, don't have the money to meet the steep amounts that judges sometimes place on your friend or family member. A company that provides bail bonds in Spalding County GA will step in and handle that bail for you. This way you can get your friend out faster to prepare for their court date on the outside, instead of in a jail cell. Also, posting bail for someone can be a confusing deal. A bail bonds company will lay it out in easy-to-understand terms and will take over the toughest parts of bailing someone out.
How to Choose the Right Spalding County Bail Bondsmen
Getting a friend or family member out of jail can be a difficult task for you. In order for the bail to be a success, you must choose the best Spalding County bail bondsmen around. A good bail bond company should be knowledgeable about the ins and outs of the bonding process. Since we have been doing this for a while for many of our satisfied clients, you can trust us to guide you through this tough time. Our success rate makes us one of the best in the area. Don't hesitate to contact us with any of your questions or for help with the bail bonds process in Spalding County GA.
How Does the Bail Bonds Process in Spalding County Work?
Now that you've chosen us as your bail bonds company, you can rest knowing that we're hard at work on the job. To give you an idea of what our bail bonds process in Spalding County looks like, here's how it will go. First, we'll ask for some basic information, like name, arresting agency, booking charge, and bail amount. Second, we'll finish up the paperwork. Once that's completed and we receive a percentage of the bail, we'll get your loved one released as soon as possible.
How to Contact Our Spalding County Bail Bonds Company
If you need help with bail, call us, at Anytime Bail Bonding, Inc. Our Spalding County bail bonds agents are ready to receive your call at (678) 688-1111. We'll be glad to answer any questions you have about the bonding process. If you need to speak to one of us in person, visit our Spalding County bail bonds company at 1434 Meriwether Street, Griffin GA 30224.
Spalding County Correctional
295 Justice Blvd
Griffin, GA 30224
Call the jail
(770) 467-4760
Nearby Office Location
Spalding County
1434 Meriwether Street
Griffin, GA 30224, USA
(678) 688-1111

5/5 Stars
Reviewed on
June 11, 2018
"Got my ppl out asap. No waiting for us that night. Thanks u guys"

5/5 Stars
Reviewed on
June 17, 2018
"Great place. Highly recommend"