Hancock County Bail Bonds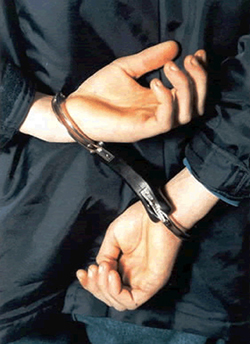 If you find yourself in trouble with the law in the Sparta area, access to Hancock County bail bonds is a must. Our bail bonds specialists at Anytime Bail Bonding, Inc. will go the extra mile to make sure that you don't end up in Hancock State Prison. We are conveniently located at 771 Buford Drive, Lawrenceville, GA, 30043. When you need bail bonds in Hancock County, call (770) 339-9000 to put our trusted team on the case.
Bail Bonds in Hancock County
Getting the services of bail bondsmen in Hancock County will come with a couple of benefits for clients. A bail bondsman will substantially reduce the amount of money required to be released from custody in the short term. Another benefit is that a Hancock County bail bonds company will save you plenty of time and headache when it comes to dealing with paperwork related to the judicial process.
The Bail Bonds Process in Hancock County GA
A Hancock County bail bondsman will begin the process of bailing out a client by pulling their information from the arresting law enforcement agency. They'll charge a non-refundable fee equal to 15% of the bail amount to ensure the release of a detainee. The bail bond company will assume responsibility for the rest of the bail amount if a client doesn't appear for further court appearances.
Hancock County Bail Bonds Company
Obtaining bail bonds is a two-way street: the Hancock County bail bond company needs a few things to get the job done. For one thing, they'll generally require a co-signer to ensure an expeditious release. Furthermore, they might require you or rather your cosigner to provide some sort of collateral like a car or a house to guarantee compliance with bail conditions.
Bail Bondsmen in Hancock County
Bail bondsmen in Hancock County will ensure that you live up to your legal obligations. To prevent your cosigner from losing their collateral, you'll need to make court appearances on time. In addition, you should stay in touch regularly with your bail bondsman to avoid potentially costly or time-consuming misunderstandings. If you keep your bail bond company in the loop and follow instructions, you should be just fine.
Call A Hancock County Bail Bondsman Today
The bail bonds process in Hancock County is simple to navigate with the help of our trusted specialists. You just need to hire a great bail bond company like Anytime Bail Bonding, Inc. and play by the rules to ensure a great outcome. We want you to come out of the process unscathed. Call us today to see how we can help at (770) 339-9000, because when your freedom is on the line you can count on us anytime.
Hancock State Prison
701 Prison Blvd
Sparta, GA 31087
Call the jail
(706) 444-1000
Nearby Office Location
Hancock County
2271 Highway 1 North
Louisville, GA , USA
4786253711

5/5 Stars
Reviewed on
June 10, 2018
"The ladies are nice and fast"

5/5 Stars
Reviewed on
June 11, 2018
"Got my ppl out asap. No waiting for us that night. Thanks u guys"