Gwinnett County Bail Bonds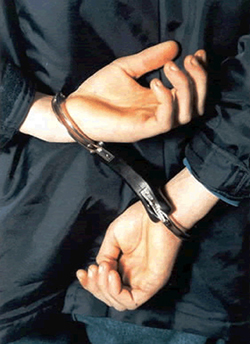 How Gwinnett County bail bonds work is a bit of a mystery to most people. Here at Anytime Bail Bonding, Inc., we understand that and want to help you every step of the way. We will explain every step of the bail bonds process in Gwinnett County so that you know what is happening and why. If you have a friend or family member who needs a bond to get out of jail, call us immediately at (770) 339-9000 or stop by our office at 771 Buford Drive, Lawrenceville, GA 30043.
Understanding Bail Bonds in Gwinnett County
Fortunately, the vast majority of arrested people who get taken to jail have the option of getting out of jail by posting bail. Typically, a judge sets bail at a particular amount of money based on the crimes committed. Bail acts as a guarantee (also called a surety) that the arrested person will come back to face trial at a predetermined date. You can pay your bail with cash directly to the court. However, that isn't always your best option. Typically, the arrested person should utilize the services of a Gwinnett County bail bondsman. Otherwise, bail is generally set so high that it's unaffordable to all but the super-rich.
Contact a Gwinnett County Bail Bondsman
Call Anytime Bail Bonding, Inc. to get the bail bond process started. You can start the process before or after the bail amount is set. After being detained, the arrested person will be processed into the jail before appearing in front of a judge. The judge is the one who will set the bail amount. The bail bondsmen in Gwinnett County cannot do anything before the judge sets the bail.
To get the process started, the bail bondsman will need to know the defendant's name and where he or she is being held. It would also be helpful to know that person's date of birth, what the charges are, and bail amount if already set.
Obtaining Bail Bonds in Gwinnett County
Worried about securing bail bonds in Gwinnett County? Well, then you've come to the right place! One of our bail bondsmen in Gwinnett County will contact the jail to determine who much the exact bail is. At that point, you will need to come into the office to sign the paperwork, pay the bail bond fee, and put up collateral as required. Then, once we finish all the paperwork, you'll be free to go. However, once you've obtained release, you're expected to show up for all your assigned court dates. If you fail to show, then you've skipped bail, and a warrant will be issued for your arrest.
Understanding the Bail Process in Gwinnett County GA
The bail bonds process in Gwinnett County is pretty much precisely the same as it is anywhere else in Georgia. Typically, the person (or agency) that signs the bail paperwork is putting up a financial guarantee (or surety) that the arrested person will appear in court at all assigned dates.
Under Georgia law, a Gwinnett County bail bonds company can charge a bail bond fee in the amount of 15% of the total bail amount. So, if the bail is $10,000, then the fee will be set to ~$1500. In some cases, the bondsman will require you to put up additional collateral on top of that fee. That collateral remains with the bondsman until the arrested person's situation is settled. Typical forms of collateral include real estate, vehicles, stocks, bonds, valuables, and electronics.
Once the paperwork is signed, and all financial guarantees are in place, the bond company will pay the bond to the courts, and the arrested person will be released. Hopefully, this explains the bail bonds process in Gwinnett County.
Your Go-To Gwinnett County Bail Bonds Company
Here at Anytime Bail Bondsing, Inc., we pride ourselves on being the go-to bail company in Gwinnett County. We guarantee our bondsmen have the education, training, experience, and licensing required to handle any bail case they come across. From simple surety bonds to complex federal bail bonds, we have you covered. We've even received an A+ rating from the Better Business Bureau! So, if you have a friend or family member who needs assistance with getting out of jail, call Anytime Bail Bonding, Inc. for a free consultation. We're always standing by to help.
Remember, when it comes to fast, reliable, and affordable Gwinnett County bail bonds, you can always rely on us. Contact us to get started today!
Gwinnett County Jail
2900 University Pkwy
Lawrenceville, GA 30043
Call the jail
(770) 619-6500
Nearby Office Location
Gwinnett County
771 Buford Drive
Lawrenceville, GA 30043, USA
770-339-9000

5/5 Stars
Reviewed on
June 11, 2018
"Got my ppl out asap. No waiting for us that night. Thanks u guys"

5/5 Stars
Reviewed on
June 17, 2018
"Great place. Highly recommend"

"I love you guys. I can not say this enough. We started off a little rocky but, thanks to my girl Brittany M. she put me right back on track. She was friendly, caring and understanding. That's exactly what I needed in my time of crisis. I was able to get my angel within 2 hours. The process was a breeze. Thank you so much Brittany and Anytime Bonding for being open, understanding and above all professional."