Columbia County Bail Bonds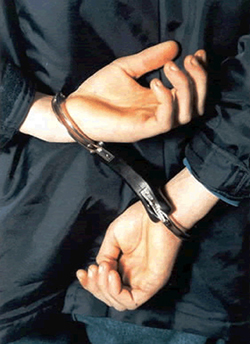 If your loved one has gotten into a little trouble and needs your help right away, our team of Columbia County bail bonds experts is here to help. Anytime Bail Bonding, Inc. is the Columbia County bail bonds company that you need, and we are right in your area. Our address is 3435 Peach Orchard Road, Augusta, GA 30906. Our telephone number is 706-823-1111.
Bail Bonds in Columbia County GA
People have often heard of bail, but they are unfamiliar with the way that bail bonds in Columbia County GA work. After an incident has occurred, your loved one will be booked into the county jail. In some instances, the accused will be released on their own recognizance. If the court determines that the crime that your loved one is accused of committing does not allow the legal system to release them with just a promise to attend his or her court hearing, the court will require a financial guarantee (AKA a bail bond).
The Bail Bonds Process in Columbia County
The bail bonds process in Columbia County will begin with a hearing in most cases. During the hearing, the court will determine several things, such as your loved one's mental and physical condition, whether or not your loved one has any family support, their finances, whether or not there is an issue with drugs or alcohol, prior criminal history, previous court appearances and how long they have lived in the county. After an amount has been set for bail, the court may order your loved one to remain within the county, impose a curfew, withdraw their privileges to possess a firearm or require medical or psychological treatment.
Columbia County Bail Bondsman
After an amount for your loved one's bail has been set, a Columbia County bail bondsman will be needed. The court requires that you post between 10 and 20 percent of the bail amount, but this may be more than you and your loved one can afford. Your Columbia County bail bonds company will pay and ensure your loved one's bond and charge you between 10 and 20 percent of the bill.
Bail Bondsmen in Columbia County
Your bail bondsmen in Columbia County will pay the remainder of the bail amount if your loved one fails to show up for his or her court hearing. In addition to that, you will not be refunded the amount that you paid the bail bondsman. If your loved one does not fail to appear in court as ordered, the amount that you pay will be refunded to you. So don't hesitate! Contact us here at Anytime Bail Bonding, Inc. today!
Two decisive battles of the American Revolutionary War occurred in Columbia County, but the county experienced better days in the end. If you go with our Columbia County bail bonds company, then your loved one will have that opportunity as well!
Columbia County Jail
2273 County Camp Rd
Appling, GA 30802
Call the jail
(706) 541-0754
Nearby Office Location
Columbia County
3435 Peach Orchard Road
Augusta, GA 30906, USA
(706) 823-1111

5/5 Stars
Reviewed on
June 11, 2018
"Got my ppl out asap. No waiting for us that night. Thanks u guys"

5/5 Stars
Reviewed on
June 17, 2018
"Great place. Highly recommend"