Fayette County Bail Bonds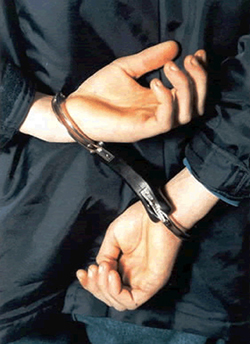 Anytime Bail Bonding, Inc. provides 24-hour Fayette County bail bonds for those who've experienced the misfortune of arrest. It can happen to anyone, at any time. Thankfully, with one phone call to (678) 271-8908, you're one step closer to freedom, even when you're unable to pay the total amount of the court-ordered bond. Pay 10% of the bond amount, plus a small bondsman fee, and you're out of jail as quickly as you were tossed in. We're located at 345 E Lanier Avenue, Fayetteville, GA 30214 if your family member or friend signing the bond prefers to visit us in person.
Why use Bail Bonds in Fayette County GA?
Using the services of a Fayette County bail bonds company saves money and ensures your freedom isn't lost for a longer period than necessary. Most people lack the full amount of the court-ordered bond. That's where we come in to help, offering a low-cost solution to individuals who've been arrested and want out of jail quickly. We are available to provide bail bonds 7-days a week, 365-days per year. Arrests are made day and night; we're there whenever trouble hits close to home and knocks on your door.
Choose the Best Fayette County Bail Bondsmen
Many Fayette County bail bondsmen offer service, but only Anytime Bail Bonding, Inc. provides the compassion and understanding that you deserve during this difficult time. We understand the stress that an arrest brings and provide efficient, prompt service that gets you out of jail and back at home fast. We're a leading Fayette County bail bonds company and we've provided superior service for more than a dozen years!
What is the Bail Bonds Process in Fayette County GA?
Anytime Bail Bonding, Inc. wants to simplify life during this stressful time, not add to your frustrations. As such, we offer a fast and easy bail bonds process for all of our friends in Fayette County. What is the bail bonds process in Fayette County? First, give us a call or send your bonding friend by the office if the arrest is during normal business owners. Then the bond must be paid, or arrangements for a property bond must be made. A contract will then read and signed, and the person who signs your bond must agree to guarantee your appearance in court on the specified date and time. Once the documents are signed and money exchanges hand, the individual is released from jail after paperwork processing.
The Go-To Fayette County Bail Bonds Company
You can be arrested and charged with committing a criminal offense any time you're caught breaking the law. More people in Fayette County are arrested for charges of assault, DUI, and assorted drug charges, including possession and distribution. No matter what type of criminal charge you face, our experienced Fayette County bail bonds company is always there to get you out. We bail out people who are charged with both misdemeanor and felony charges, so pick up that phone if you need a friend who has your back during this scary situation. So, what are you waiting for? Get in touch with our Fayette County bail bondsmen today!
Fayette County Jail
145 Johnson Ave
Fayetteville, GA 30214
Call the jail
(770) 716-4720
Nearby Office Location
Fayette County County
345 E Lanier Avenue
Fayetteville, GA 30214, USA
(678) 271-8908

"I love you guys. I can not say this enough. We started off a little rocky but, thanks to my girl Brittany M. she put me right back on track. She was friendly, caring and understanding. That's exactly what I needed in my time of crisis. I was able to get my angel within 2 hours. The process was a breeze. Thank you so much Brittany and Anytime Bonding for being open, understanding and above all professional."

5/5 Stars
Reviewed on
June 11, 2018
"Got my ppl out asap. No waiting for us that night. Thanks u guys"