Clayton County Bail Bonds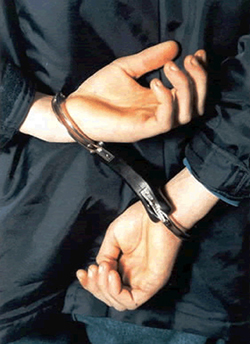 If you have found yourself in legal trouble and need a fast solution, calling us for Clayton County bail bonds service is a wise move. With a population of a little more than 2,000 residents, Clayton County is a peaceful and laid-back town that people are thrilled to call their home.
You can find yourself on the wrong side of the law no matter how careful you are. When you need a company on which you can depend, turn to Anytime Bail Bonding, Inc. for the caring support you deserve. We invite you to call us at 770-472-0069 to start on your bail bond right away! Or, if you're helping another secure a bond, then you can always visit our experts at 9003 Tara Boulevard, Suite A, Jonesboro, GA 30236.
Benefits of Getting Bail Bonds in Clayton County GA
With the help of our bail bondsmen in Clayton County, you can expect the following benefits: You can get out from behind bars without paying the full bail amount, saving you money and protecting your budget. Without bail bonds in Clayton County GA, the court would make you post bail by yourself before letting you out of jail before your case ends.
Understand the Bail Bonds Process in Clayton County
This is how the bail bonds process in Clayton County works: Once the police arrest you and a judge sets your bail, you can reach out to a Clayton County bail bondsman from our team for support when you need it the most. We will pay your bail the second you cover our small service fee, and you will be home again in no time.
Why You Can Trust Our Clayton County Bail Bondsmen
You are likely wondering why you should trust our bail bondsmen in Clayton County when you have a range of options from which you can choose. Our team cares about each client who comes to us for support, and we will treat you like family from start to finish. Our reasonable rates make it easy for you to reclaim your freedom without going broke along the way.
Our dedication to the process combines with our experience and passion to let us give you impressive results you don't want to miss. Our past clients are pleased with the quality of our service, and we are confident you will soon feel the same way if you give us a chance.
Let Our Clayton County Bail Bonds Company Help
Each second you spend in jail makes it a little harder to put your life back on the right path. You will miss days at work and not have a way to earn income, but that is not all. Your other obligations will also fall behind unless you turn to a reliable Clayton County bail bonds company. Since each moment counts, pick up your phone and call the Anytime Bail Bonding, Inc. team of Clayton County bail bondsmen today!
Clayton County Jail
9157 Tara Blvd
Jonesboro, GA 30236
Call the jail
(770) 477-4413
Nearby Office Location
Clayton County
9003 Tara Boulevard, Suite A
Jonesboro, GA 30236, USA
(770) 472-0069

5/5 Stars
Reviewed on
June 11, 2018
"Got my ppl out asap. No waiting for us that night. Thanks u guys"

5/5 Stars
Reviewed on
June 17, 2018
"Great place. Highly recommend"