Canton Bail Bonds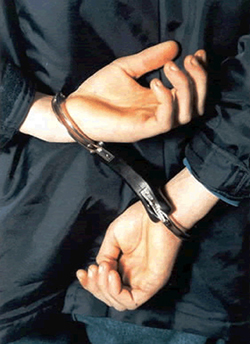 If you have been arrested, Canton bail bonds can help. We are ready 24/7 to assist in your release. Don't hesitate to call Anytime Bail Bonding, Inc. even if it is a weekend or holiday, because we are open every day of the year. We know that being arrested is stressful. Let us help you during this trying time by simply calling (770) 720-1033. We are conveniently located at 3275 Marietta Highway, Canton, GA 30114.
How do Bail Bonds in Canton Work?
When you are arrested, it is important to start the process of bail bonds in Canton right away. The sooner you contact us, the sooner we can get you or your loved one home. A percentage of the amount of the bail is needed as well as some information. For example, we will need to know your full name, where you are being held, and the amount of the bail to start.
Can a Canton Bail Bondsman Still Help if I Don't Have Enough Money?
Sometimes the amount of the bail can be quite high. If you do not have enough for your bail, contact a Canton bail bondsman and explain your situation. At Anytime Bail Bonding, Inc. we understand that things happen at the worst possible time. It may be possible to arrange a payment plan.
What is the Bail Bonds Process in Canton?
Once you call us, we will explain exactly what we need to get the bail bonds process in Canton started. In addition to your name, place of detention, and bail amount, we will need your date of birth, the actual charge and booking number as well as some personal information. Once we get all of this, we can start the process and tell you the amount of the bail bond. When this is paid and the paperwork is signed, we can go to the facility where you are being held and post your bond.
Don't Wait to Contact Bail Bondsmen in Canton
As soon as you have been arrested, you should contact bail bondmen in Canton. This will help the process go much quicker. Even if your bail has not been set, we can begin the paperwork as soon as we get your information. Once the bond is set, we can secure your release in just a few hours. We know you do not want to spend one minute longer in jail than you have to, so contact us at once so we can get you home as soon as possible.
Canton Bail Bonds Company – Dedicated to Serving You
Here at our Canton bail bonds company, we are dedicated to providing you with the help needed during this difficult time in your life. Our bondmen are knowledgeable professionals who can explain the Canton bail bonds process and help you get home as quickly as possible. Anytime Bail Bonding, Inc. has been in business for more than 20 years and is a proud member of the Georgia Association of Professional Bondsmen. If you or a loved one has been incarcerated, then contact our Canton bail bondsmen at (770) 720-1033 today!

"Got my ppl out asap. No waiting for us that night. Thanks u guys"

"Great place. Highly recommend"