Cherokee County Bail Bonds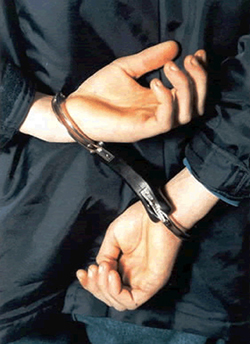 When you are stuck in jail and searching for Cherokee County bail bonds it's time to contact us here at Anytime Bail Bonding, Inc.! We are here for you 24 hours a day by calling (770) 720-1033 and we can help you post bail so that you can get back to your family and work while waiting for a trial. You can also have a family member or friend visit our office at 3275 Marietta Highway, Canton, GA 30114 to discuss your circumstances.
Finding Bail Bonds in Cherokee County
It is stressful to be sitting in jail wondering what is going to happen next. As you search for bail bonds in Cherokee County, you will begin to see how overwhelming the process can be. Anytime Bail Bonding, Inc. is ready to help you or your loved one secure a release from jail so that you can wait for your court date in the comfort of your own home.
Understanding the Bail Bonds Process in Cherokee County
When you can't afford your bail, it's time to learn more about the bail bonds process in Cherokee County. You will need to know the person's full legal name who needs bail, the date of birth, who arrested the person, the name of the city, county, and state where they are being held, the booking number, what the charges are and the bail amount. You can expect to pay a fee of 10-15% of the total bail amount depending on how high the bail is set.
Your Cherokee County Bail Bondsman
You must be available at all times for your Cherokee County bail bondsman to reach you. There may be last minute questions, or further information may be needed. When your loved one is in jail and needs to be bailed out, work closely with a bail bonds company to get the results you want.
The Role of Bail Bondsmen in Cherokee County
Bail Bondsmen in Cherokee County are in the business of providing a bond to the court that allows an accused person to get out of jail for a bond fee. The bail bond is collateral to the court, and insurance against the person fleeing and skipping out on their court date. If you miss a court date and you are out on a bail bond, the bail bondsman company will try to find you and bring you back into court so that they don't lose their bail amount.
Work with a Cherokee County Bail Bonds Company
When you or a loved one needs a Cherokee County Bail Bonds Company, you have to consider your choices. Without bail, a person gets stuck waiting in jail for their court date. With the help of a bail bonds company, a person can get released and live their life. It's important to be present at all court dates, as this can make your bail go higher or be revoked completely.
Cherokee County Adult Detention Center
498 Chattin Drive
Canton, GA 30115
Call the jail
(678) 493-4200
Nearby Office Location
Cherokee County
3275 Marietta Highway
Canton, GA 30114, USA
(770) 720-1033

5/5 Stars
Reviewed on
June 11, 2018
"Got my ppl out asap. No waiting for us that night. Thanks u guys"

5/5 Stars
Reviewed on
June 17, 2018
"Great place. Highly recommend"