Jonesboro Bail Bonds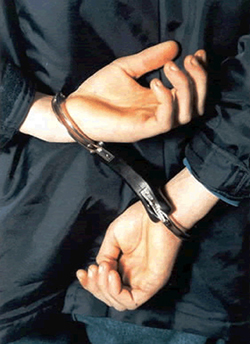 When you find yourself on the wrong side of the law, you may need help funding your Jonesboro bail bonds. Anytime Bail Bonding, Inc. is the company you should trust. We are available 24/7 and service locations all around the state of Georgia. Our staff will walk you through the entire bail bonds process in Jonesboro. We are conveniently located at 9003 Tara Boulevard Suite A, Jonesboro, GA 30236. When you are in trouble, call us at (770) 472-0069.
What is the Bail Bonds Process in Jonesboro?
The bail bonds process in Jonesboro does not have to be confusing. After your bail has been set, it is time to contact a trusted Jonesboro bail bonds company. The experts in our office help individuals throughout Georgia. Since we have agents available at all times, someone will be there in your time of need. When emergency strikes, call us first. Whether you are making arrangements for yourself or for a friend, make sure to have certain information available, including the place where the defendant is being held, the charges, the booking number, and the bail amount. After you pay our small charge, which is approximately 15 percent of the bond, we will contact the jail facility and arrange a release.
What is the Role of Bail Bondsmen in Jonesboro?
Bail bondsmen in Jonesboro act in good faith on behalf of their clients. At Anytime Bail Bonding, Inc. we understand that not everyone has the money to post bail. We provide assistance so that a person can return home until trial. If you have received our help, we may contact you several times throughout the process and make sure that you appear in court.
Benefits of Bail Bonds in Jonesboro
There are a number of benefits that come from working with a trusted Jonesboro bail bondsman. To begin, we try to speed up the release process. An experienced bail bonds company establishes good relationships with the courts in the area. This can help you gain your freedom faster than going at it alone. Also, a bail bondsman assists with all of the necessary paperwork. We keep all of your information private so that you don't have any embarrassment when you return to your normal life.
Reasons to Choose Anytime Bail Bonding as Your Jonesboro Bail Bonds Company
Since 1994, we have helped individuals post bond. We comprehend the need of assistance during this stressful time. We want to help contribute to the spirit of new growth in Jonesboro and help you to get back onto the right path. We are the only business in the state to receive National Board Certified Agency status for posting bail bonds in Jonesboro. Don't waste unnecessary time behind bars. When you need an experienced Jonesboro bail bondsman, call us for help.
Serving Clayton County and all cities.
Anytime Bail Bonding, Inc.
9003 Tara Boulevard Suite A
Jonesboro, GA 30236, USA
(770) 472-0069
Get Directions

"Got my ppl out asap. No waiting for us that night. Thanks u guys"

"Great place. Highly recommend"