Lamar County Bail Bonds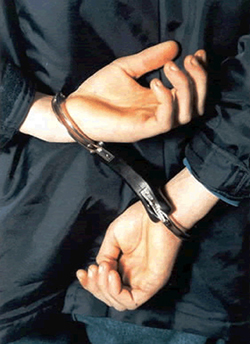 Every minute counts after you have heard that your loved one has been arrested, and our Lamar County bail bonds will be exactly what you need to set things right. The first thing that you have to do after an arrest is to call our trusted team at AnyTime Bail Bonding, Inc.. We will handle everything about getting bail bonds in Lamar County GA for you so that you will not have to worry about a thing. Our phone number is (770)339-9000, and our office is are located at 771 Buford Dr. in Lawrenceville, Georgia.
Bail Bonds Process in Lamar County
Before the bail bonds process in Lamar County can begin, you will need to give us information about your loved one. We will need their full name, date of birth, the charges for which they were arrested, the jail they are in, and the amount that is needed to release them from jail.
Bail Bondsmen in Lamar County
In order to start the bail bonds in Lamar County GA process, you will need to ensure that you can pay the amount that is required of you. Our bail bondsmen in Lamar County will be the ones to pay your loved one's bail amount at the court. Before we can do this, you will need to pay us a fee between 12 and 15 percent of the bail amount. You will be able to pay with cash or your credit card. Then, you only need to leave the rest to us. We will contact the jail and arrange to have your loved one released as soon as possible. We will contact you when your loved one is ready to be picked up, so make sure that you are near your phone.
Lamar County Bail Bonds Company
Your Lamar County bail bonds company will give you a call to obtain the answers to the aforementioned questions about your loved one. The unfortunate truth is that the process could take under one hour, but sometimes, it can take several hours for it to end. Keep in mind that we may have reason to contact you several times before the process is over.
Lamar County Bail Bondsman
Your Lamar County bail bondsman posts the bond for your loved one as a way of ensuring that he will arrive at the court before his hearing is scheduled to begin. If your loved one does not appear, the court will keep the money that your Lamar County bail bondsman paid. So contact us today at (770)339-9000 and see how we can help you get out today because when it comes to your freedom you can count on us any time.
Lamar County Jail
121 Roberta Dr
Barnesville, GA 30204
Call the jail
(770) 358-5151
Nearby Office Location
Lamar County County
1434 Meriwether Street
Griffin, GA 30224, USA
(678) 688-1111

5/5 Stars
Reviewed on
June 17, 2018
"Great place. Highly recommend"

5/5 Stars
Reviewed on
June 11, 2018
"Got my ppl out asap. No waiting for us that night. Thanks u guys"