McDuffie County Bail Bonds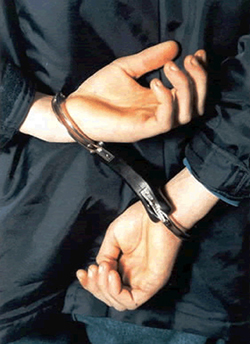 When you need a McDuffie County bail bonds, call our trusted team of experts at Anytime Bail Bonding, Inc.. If you or a loved one is arrested, getting out of jail is your number one priority and we can help you find the quickest way out. Our name says it all, we will be there for you around the clock. Contact us right now at (478) 625-3711, or visit us in Louisville, GA. We will make sure that you understand the bail bonds process and move things along as quickly as possible so that you and your loved one can be together again.
The Bail Bonds Process in McDuffie County
The bail bonds process in McDuffie County begins with a bail hearing. The judge determines the bail amount by the severity of the charges that are brought against your loved one. If it is a serious crime or your loved one has been arrested on similar charges in the past, the bail amount will be higher. The judge then will set the bail amount, but you will only need to pay 10 or 15 percent of this sum. So if the bail amount is $10,000, you will only be responsible for paying between $1,000 and $1,500.
Bail Bondsmen in McDuffie County Can Help
Many people cannot afford to pay between $1,000 and $1,500, but this doesn't mean that you have to leave your loved one in jail until his or her trial. Bail bondsmen in McDuffie County are here to pay the bail amount for you if you are unable to do so. When you arrange to purchase bail bonds in McDuffie County GA, the McDuffie County bail bondsman will charge you 10 to 15 percent of the bail amount as their fee. Which is when you will be able to offer the McDuffie County bail bondsman collateral to cover what you owe. Then the bail bondsman will be responsible for your loved one showing up to all of their court dates, but if your loved one flees the state, the bail bondsman will be able to send a bounty hunter after them.
McDuffie County Bail Bonds Company
A team of professionals who care about you is what you can expect from us when you let us give you a hand. Our bail bondsmen in McDuffie County are ready to fight for your freedom. If you or someone you know is behind bars waiting for trial, contact Anytime Bail Bonding, Inc. right away at (478) 625-3711 because when your freedom is on the line you can count on us anytime.
McDuffie County Sheriff's Office
751 Public Safety Drive
Thomson, GA 30824
Call the jail
(706) 595-2040
Nearby Office Location

5/5 Stars
Reviewed on
June 11, 2018
"Got my ppl out asap. No waiting for us that night. Thanks u guys"

5/5 Stars
Reviewed on
June 17, 2018
"Great place. Highly recommend"