Lincoln County Bail Bonds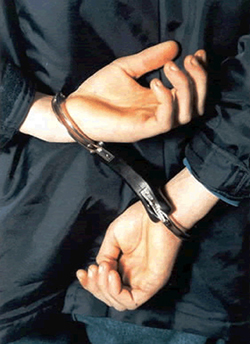 Considering that Lincoln County is a relaxed area, you wouldn't think that Lincoln County bail bonds would be a big business. Unfortunately, local law enforcement makes arrests every day of the year. Fortunately for you, Anytime Bail Bonding, Inc. always has a responsive staffer at our office in Augusta to assist you. Visit us at 3435 Peach Orchard Road, Augusta, GA 30906 or call (706) 823-1111 to tackle your Lincoln County bail bond problems.
How a Lincoln County Bail Bondsman Can Help You
Securing the services of a Lincoln County bail bonds company can provide citizens with many attractive benefits.
For starters, a bail bond in Lincoln County will drastically reduce the amount of money you need to pay for release up front. What's more, a bail bond will significantly speed up the release process. Finally, making bail quickly will prevent lost wages and other financial penalties that can result from incarceration.
The Bail Bonds Process in Lincoln County, GA
The first step in securing bail bonds for any amount in Lincoln County, GA is contacting Anytime Bail Bonding, Inc. to get the ball rolling. We'll need the full name of the person that's been arrested as well as the agency that made the arrest. You'll pay a fee equal to roughly 15% of the bond amount. After that, we'll negotiate the actual release of the subject in question.
What You'll Need to Secure a Lincoln County Bail Bond
To get a Lincoln County bail bondsman to work on a detainee's release, you'll need to pay the aforementioned fee as well as get a cosigner. The cosigner may need to post some sort of collateral to ensure that the arrested person will make their court appearances. Collateral can be any real asset that has value such as a car or a home.
How to Get the Most Out of Lincoln County Bail Bonds
When you use a bail bondsman in Lincoln County to obtain a speedy release, there are two simple things you must do to avoid undesired outcomes. Firstly, you must follow all court instructions and appear at the right places on time to avoid financial penalties. Furthermore, you need to communicate with your bond company if any unforeseen circumstances prevent you from doing so.
Hire a Lincoln County Bail Bonds Company You Can Count On!
When you're in a legal bind and need the best bail bond service in Lincoln County, Anytime Bail Bonding, Inc. is the outfit to call. We'll secure a rapid release from detention and help you address the complicated paperwork that comes with the bail bond process. Call us at (706) 823-1111 or visit our office at 3435 Peach Orchard Road, Augusta, GA 30906 in person to see why we're the bail bond company to beat in Lincoln County!
Lincoln County Sheriff's Office
145 School St
Lincolnton, GA 30906
Call the jail
30906
Nearby Office Location
Lincoln County County
3435 Peach Orchard Road
Augusta, GA 30905, USA
(706) 823-1111

5/5 Stars
Reviewed on
June 10, 2018
"The ladies are nice and fast"

5/5 Stars
Reviewed on
November 10, 2017
"Very professional and excellent customer"