Richmond County Bail Bonds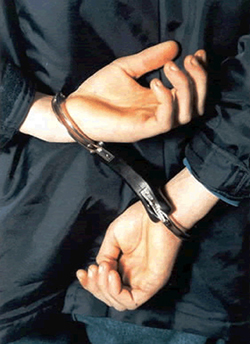 At Anytime Bail Bonding, Inc., we help people in Richmond County secure bail for their friends and loved ones. We are aware that this can be one of the toughest and most frustrating experiences imaginable for you and your family. With this in mind, we will work rapidly and discreetly, getting your loved one out of jail while protecting your privacy.
We hope that you never find yourself in a position where you need bail bonds service, but if you do, contact Anytime Bail Bonding, Inc. Our helpful, experienced bail bonds agents are available to help you twenty-four hours a day, seven days a week. We will explain each step of the process in plain English, and be as upfront as possible regarding any issue that may present itself. You don't have to face this problem alone! We are able to expedite the Richmond County bail bonds process, and ensure your loved one a speedy release!
Richmond County Jail
401 Walton Way
Augusta, GA 30901
Call the jail
(706) 821-1110
Richmond County
3435 Peach Orchard Road
Augusta, GA 30906, USA
Call
(706) 823-1111

"Got my ppl out asap. No waiting for us that night. Thanks u guys"

"Great place. Highly recommend"