Richmond County Bail Bonds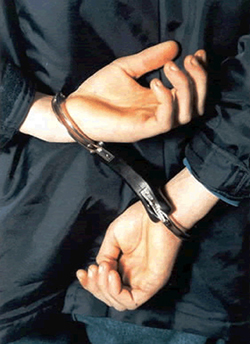 No one wants to get the call that their loved one has been arrested, but with our Richmond County bail bonds, your loved one wont be locked up for long. You can rely on our team at Anytime Bail Bonding, Inc. to get your loved one out fast. When you need bail bonds in Richmond County give us a call at (706) 823-1111 or visit our office at 3435 Peach Orchard Road, Augusta, GA 30906
The Bail Bonds Process in Richmond County
The bail bonds process in Richmond County can be a confusing and complex process, but with the help of our knowledgeable bail bondsmen, you don't have to navigate it on your own. The Richmond County bail bondsman assigned to your case will always make sure that you understand everything is required to post bail and will answer any questions you have along the way. Give us a call and we'll answer all of your questions about Richmond County bail bonds and we can get started on your case right away. For any questions concerning the bail bonds process in Richmond County you can also read over our description of the process here so you know what to expect ahead of time.

Fast and Reliable Bail Bonds in Richmond County
We know that posting bail for a loved one on your own is usually far too expensive. When have one of our Richmond County bail bondsmen post bail for you though, you can get your loved one released for a small percentage of the bail that we will retain as a fee. No one wants to wait in jail until their trial and risk loss of employment or housing because they are unable to tend to their responsibilities. When you need bail bonds in Richmond County call us and we'll get your loved one released and back to their daily life as soon as possible
Dependable Bail Bondsmen in Richmond County
When you choose us, we'll be with you from the time your loved one is arrested until they go to trial. Our bail bondsmen in Richmond County will make sure that you know exactly what is expected of you so you don't forfeit the full bail amount. When you call our bail bondsmen, make sure you have the following information about the defendant so we can get started on release as soon as possible:
The defendant's full legal name
Date of birth
The facility where the defendant is being held
The arresting agency and the booking number
A Richmond County Bail Bonds Company You Can Trust
When you choose Anytime Bail Bonding, Inc. as your Richmond County bail bonds company you can trust that you'll be treated fairly and honestly. When you choose us you'll quickly understand why our bail bondsmen are the top choice in Richmond County. Call us today at (706) 823-1111 and we'll get started on your case right away.
Richmond County Jail
401 Walton Way
Augusta, GA 30901
Call the jail
(706) 821-1110
Nearby Office Location
Richmond County
3435 Peach Orchard Road
Augusta, GA 30906, USA
(706) 823-1111

5/5 Stars
Reviewed on
June 11, 2018
"Got my ppl out asap. No waiting for us that night. Thanks u guys"

5/5 Stars
Reviewed on
June 17, 2018
"Great place. Highly recommend"