Burke County Bail Bonds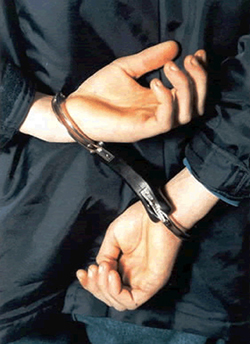 Burke County bail bonds help Georgians who have been arrested. Anytime Bail Bonding, Inc. offers reliable bail bond services for those who wish to be released from jail until their court date. Call us at (706) 823-1111 with any questions or visit us at 3435 Peach Orchard Road, Augusta, GA 30906. One of our bail bondsman can provide you with details about the bail bonds process in Burke County GA.
Why You Need Bail Bonds in Burke County
Revolutionary War-era patriots may have gathered at the Burke County Jail, but no one wants to spend more time at the county's current jail than necessary. If your friend or loved one wishes to be let out of jail and resume their daily obligations until he or she is due to appear in court, contacting a Burke County bail bonds company is the right choice.
The Bail Bonds Process in Burke County GA
Whether bail can be posted immediately or your loved one must wait for a judge to determine eligibility and the amount, a Burke County bail bondsman can post bail on his or her behalf. Your Burke County bail bonds company will need the following info about the incarcerated party:
full legal name
date of birth
the charge
where he or she is being held
booking number
who arrested your friend or relative
You'll need to be available to speak with one of our bail bondsmen in Burke County throughout the process, so please provide a valid, current phone number where you can be reached. Bail is generally 12 to 15 percent of the bond amount.
Best Bail Bondsmen in Burke County
When you need bail bonds in Burke County, choose a company with experience. We have provided bail bonds since 1994, and our friendly staff is always willing to help. Anytime Bail Bonding, Inc. has 12 locations around the state of Georgia.
Choosing a Burke County Bail Bonds Company
We hire the most helpful, knowledgeable bail bondsmen in Burke County. In addition to helping the incarcerated and their families, we have been recognized in our industry for the level of service we provide. Besides being proud members of the Georgia Association of Professional Bondsmen, the Professional Bail Agents of the United States honored Anytime Bail Bonding, Inc. with National Board Certified Agency status. We mention this not to brag, but to assure you that you're putting your friend or family member in good hands with our Burke County bail bonds company.
Burke County Sheriff Office
225 GA-24
Waynesboro, GA 30830
Call the jail
(706) 554-2133
Nearby Office Location
Burke County
3435 Peach Orchard Road
Augusta, GA 30906, USA
(706) 823-1111

5/5 Stars
Reviewed on
June 11, 2018
"Got my ppl out asap. No waiting for us that night. Thanks u guys"

5/5 Stars
Reviewed on
June 17, 2018
"Great place. Highly recommend"