Augusta Bail Bonds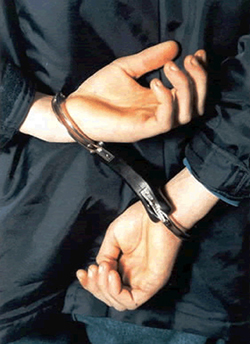 If someone you know was arrested and charged with a crime, you need to know about Augusta bail bonds. Anytime Bail Bonding, Inc. can help you get that person out quickly without spending a fortune. When you are upset, it is difficult to figure out what to do next. An experienced Augusta bail bondsman will handle the tough tasks and make the process simple for you. To learn more about bail bonds in Augusta contact Anytime Bail Bonding, Inc. at (706) 823-1111. If you're securing a bond for another person, you can also always stop by and see us at 3435 Peach Orchard Road, Augusta, GA 30906.
Understanding The Bail Bonds Process In Augusta
First, you meet with an Augusta bail bondsman and share identification information about the person who was arrested. You sign an agreement that makes you responsible for the individual appearing in court and for the bond fee. If he or she makes all required appearances and you settle your account, the bail agreement ends after the final court date.
Selecting An Augusta Bail Bonds Company
Many businesses and individuals advertise bail bonds in Augusta. However, not all companies offer efficient service, and not all individuals have experience with bail bonds. It is better to choose an established company that you can contact 24/7 for help. Also, you need an Augusta bail bonds company that will answer your questions during the case.
The Roles Of Bail Bondsmen In Augusta GA
Bail bondsmen are responsible for filing paperwork and ensuring the release of your friend or family member. When you meet with bail bondsmen in Augusta GA, they explain the rules of the agreement, the fees and your responsibilities. Anytime Bail Bonding, Inc. hires knowledgeable and professional bondsmen who are patient and happy to help. If you have questions during the case or between hearings, your bond agent can answer them. It is important to stay in contact with the bondsman during the case to share updates about upcoming or recent court dates.
Cost Of Bail Bonds In Augusta
The bail amount is how much it takes to get someone out of jail by paying cash. A bond is a secure agreement that is more affordable. Since bail bonds are often between 12 percent and 15 percent of the total bail amount, the cost varies based on the full bail amount.
Augusta was named after Princess Augusta of Wales, and the city was founded in 1735. Although a massive fire destroyed part of the city in 1916, it is a thriving place now. If your life was recently turned upside down by the arrest of a loved one, contact an agent to learn more about the bail bonds process in Augusta.
Serving Richmond, Columbia, Lincoln, Wilkes, Morgan, Greene and Warren Counties
Anytime Bail Bonding, Inc.
3435 Peach Orchard Road
Augusta, GA 30906, USA
(706) 823-1111
Get Directions

"Got my ppl out asap. No waiting for us that night. Thanks u guys"

"Great place. Highly recommend"