Atlanta Bail Bonds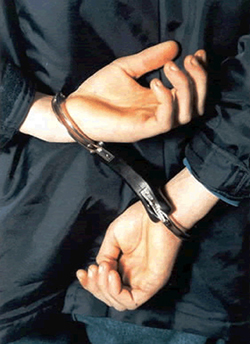 Our Atlanta bail bond professionals are standing by to help get you out of jail fast! After an arrest in Atlanta, the suspect is taken to the police station and booked. Officers may attempt to question the suspect. Suspects should seek legal advice before answering questions. Soon after, a judge sets bail. Unless bail is promptly posted, the suspect is transferred to the Fulton County Jail. To avoid transfer to Fulton County, contact the Atlanta bail bonds experts at Anytime Bail Bonding, Inc., (404) 745-9929. We are located at 107 Peachtree Street S.W., Atlanta, GA 30303.
The Bail Bonds Process in Atlanta
After an arrest, it's important to get the bail bonds process in Atlanta started right away. The Atlanta Police Department and the Fulton County Sheriff's Department are busy with many arrests and many inmates. When the Fulton County Jail gets crowded, things can get backed up. That's why it's important to call Anytime Bail Bonding, Inc. right away after an arrest. With so many detainees clambering for the jail exit, we need to get your case started right away.
Bail Bonds in Atlanta
Being locked up in the Fulton County Jail is no picnic. The facility is crowded, privacy nonexistent, and visits are only allowed once per week. No person should be subjected to incarceration in the Fulton County Jail before being convicted of a crime. Anytime Bail Bonding, Inc. provides bail bonds in Atlanta to prevent good people from being stuck in the Fulton County Jail. The sooner you call, the sooner you or your loved one gets freed.
A Go-To Atlanta Bail Bondsman
An Atlanta bail bondsman from Anytime Bail Bonding, Inc. is your best friend when you or a loved one are held in Fulton County Jail. Our staff is dedicated to getting our clients out of that terrible place fast. As our name indicates, we are available 24/7/365 to help our clients. We understand the urgency. If you call right away, we can start work on your case right away. Don't delay.
Professional Bail Bondsmen in Atlanta
Our bail bondsmen in Atlanta handle all types of bail bonds, both large and small. When you're facing a misdemeanor of DUI/DWI charge, all you want to do is get home and before you miss work. No problem. We can have you out in a few hours. Anytime Bail Bonding, Inc. also immigration bonds as well as traditional ones. If the bail is high and bail bond funds too short, talk to us about our payment plan options.
A Local, Affordable Atlanta Bail Bonds Company
Anytime Bail Bonding, Inc. got into the bail bonding business to help good people. The U.S. Constitution guarantees that all people are innocent until proven guilty. As such, bail must be provided. We are proud to be your Atlanta bail bonds company and assist in protecting the Fulton County community's civil rights. Don't stay in jail one minute longer. Give Anytime Bail Bonding, Inc. a call anytime, and we will secure your or your loved one's release.

"Got my ppl out asap. No waiting for us that night. Thanks u guys"

"Great place. Highly recommend"