Richmond Bail Bonds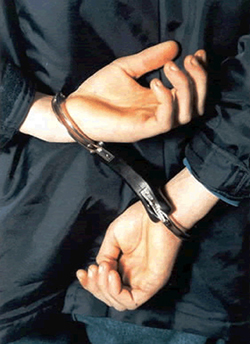 If you have found yourself on the wrong side of the law and need to regain your freedom as quickly as possible, turn to our team of Richmond bail bonds experts to reach your goal. Anytime Bail Bonding, Inc. will come to the rescue and help you get your life back on track. Call 706-823-1111 to speak with caring bail bondsmen in Richmond who will give you a hand and offer the support you need, and you can put your fears to rest.
This guide shows you everything you need to know about us and why you should count on our team of Richmond bail bond experts. If you have the chance, visit us at 3435 Peach Orchard Rd, Augusta, GA 30906.
Understanding Bail Bonds in Richmond
Our team will never let you down when you ask us for bail bonds in Richmond because we care about your needs. When the police arrest you for committing a suspected crime, they will keep you in jail until your trial to prevent you from running away. Court cases can take months or years to complete, so you could be stuck for a while, which gives your lifetime to fall apart. Although you can post bail, the amount could be so high that you can't afford it, creating feelings of discouragement. A Richmond bail bondsman will take care of it so that you won't need to worry about the issue.
Understanding the Bail Bonds Process in Richmond
You can reach out to our Richmond bail bondsman for prompt service on which you can depend, and we will get to work on your problem the second you pay the small service fee. Once you enlist our help and tell us what you need, we will begin the bail bonds process in Richmond GA. Posting a bond certificate on your behalf is how we get you out of jail. The police will then release you, allowing you to return to your daily obligations.
Why You Should Trust Our Richmond Bail Bonds Company
If you are looking for bail bondsmen in Richmond and only settle for the best, you can count on us to meet your needs and address your concerns each step of the way. When you let us stand in your corner, you will regain your freedom in no time.
Contact Our Richmond Bail Bonds Company to Get Started
If you have not yet done so, pick up your phone and speak with a member of our team without delay, and you will be glad you did. Since we offer reliable bail bond services at a fair price that won't harm your budget, you can reach out to us today. The way we handle your case will give you peace of mind and put your worries to rest.
You deserve to get out from behind bars to tend to your life and build your defense, and our mission here at Anytime Bail Bonding, Inc. is to help you achieve that goal. Our past clients are thrilled with what we have done for them, and you will soon see why. The Richmond bail bonds help and support for which you have been looking are only one call away.
Charles B. Webster Detention Center.
1941 Phinizy Rd
Augusta, GA 30906
Call the jail
(706) 821-1101
Nearby Office Location

5/5 Stars
Reviewed on
June 11, 2018
"Got my ppl out asap. No waiting for us that night. Thanks u guys"