Columbus Bail Bonds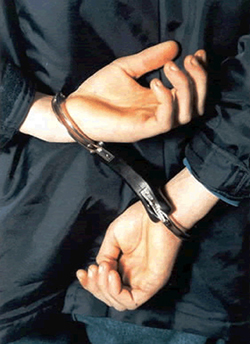 Columbus Bail Bonds understands that being arrested can be a stressful and frightening time. If this is the first time you've been arrested, you likely do not know what to do or where to turn. Simply call Anytime Bail Bonding, Inc. at (706) 405-7508 so we can begin the process of securing your release. Columbus Bail Bonds is open 24/7 every day including weekends and holidays, and we are conveniently located at 823 Veterans Parkway, Columbus, GA 31900.
How the Bail Bonds Process in Columbus Works
When you contact us at Anytime Bail Bonding, Inc., a bondsman will need some basic information. The bail bonds process in Columbus includes getting the name of the person who was arrested and where they are being detained. This will allow us to get started on your case quickly. A percentage of the amount of the bail will need to be paid either by the person that was arrested or someone they designate. We know it is important for you to be released as soon as possible so you can get back to work, your family, or other pressing obligations.
Can I Call Bail Bondsmen in Columbus Immediately?
Call us even if your bail has not been set. Our bail bondsmen in Columbus are ready to begin working on your release immediately. We can begin the process as soon as you give us your information. We need to know what you have been charged with, where you are being held, and the arresting agency. Expediting the process means you will get out sooner once the bail has been set.
What Information is Needed for Bail Bonds in Columbus?
We will need basic information to proceed with obtaining your release. When contacting us for bail bonds in Columbus, make sure to have the person's full legal name. In addition, we will need the following information:
Their date of birth
The charge
Where they are being held (county, city, state)
The amount of the bail
The arresting agency
The booking number
We may need some additional personal information such as their address, place of employment, and if they have been arrested previously.
How a Columbus Bail Bondsman Can Help
Once you contact a Columbus bail bondsman at Anytime Bail Bonding, Inc., we will begin working on your release. We handle all types of bonds including state as well as federal. If you are concerned about a high bail, call and talk to us. We are readily available to discuss your concerns and may be able to work out a payment plan. It is understandable that you cannot work if you are sitting in jail awaiting trial.
Professional, Courteous, and Knowledgeable Columbus Bail Bonds Company
Anytime Bail Bonding, Inc. offers understanding and knowledgeable bail bondsmen to help you at one of the most trying times in your life. Our Columbus bail bonds company is committed to helping clients go home to their families quickly. We believe you should not be sitting in jail unless you have been convicted of a crime. Anytime Bail Bonding, Inc. is a member of the Georgia Association of Professional Bondsmen, and we are ready to help anytime – day or night – just call us at (706) 405-7508.
Serving Muscogee County and Harris County jail.
Anytime Bail Bonding, Inc.
823 Veterans Parkway
Columbus, GA 31900, USA
(706) 405-7508
Get Directions

"Got my ppl out asap. No waiting for us that night. Thanks u guys"

"Great place. Highly recommend"